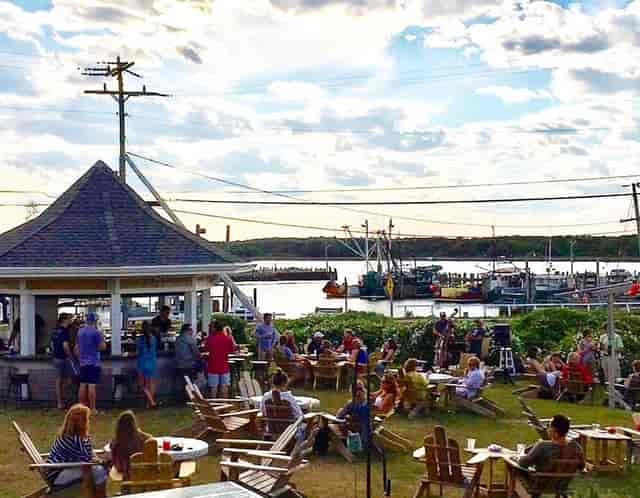 The Pilot House Restaurant
Specializing in the Freshest Local Seafood
Welcome to the Pilot House Restaurant!
Seafood With the Perfect View!​

Located at the Sandwich Marina on the beautiful Cape Cod Canal, the Pilot House Restaurant and Lounge offers stunning water views. 

We are open daily for Lunch and Dinner. Come by to see our newly expanded outdoor dining area. 

Please note that we are not accepting reservations at this time. We are adjusting to the new normal and in order to effectively and safely accommodate all customers we will be offering walk in service only. We appreciate your understanding and patience.

We apologize for the inconvenience but we may need to limit your dining time to 90 minutes. 

Face coverings MUST be worn at all times unless seated at a table.

***

Enjoy dining hearthside with family and friends or unwind at the bar while sipping on a refreshing cocktail. 
If dining outside is something you enjoy, stop by for lunch on the patio under the sun, dinner under the stars or a beverage of choice 
at our fully stocked outside bar (weather permitting and seasonal). 

Always serving the freshest native seafood, steak and local favorites.
Sandwich
14 Gallo Rd
Sandwich, MA 02563

Hours
Monday - Sunday:
11:30 am - 9:00 pm